If you're traveling to Asia and you'll be doing work remotely along the way, it's likely you'll need a Visa. Having run into this predicament recently I've spent the last week researching digital nomad Visas for our trip to, Asia. In this article, I'll share what I found. It's not as cut and dry as you might think!
Some countries allow you to do certain work on a Tourism Visa and others are more strict. So let's dive in and find out. This article will focus mostly on Southeast Asian countries.
---
Updates to article:
Digital Nomad Visa Asia – Quick List of Links To Apply & Find The Correct Information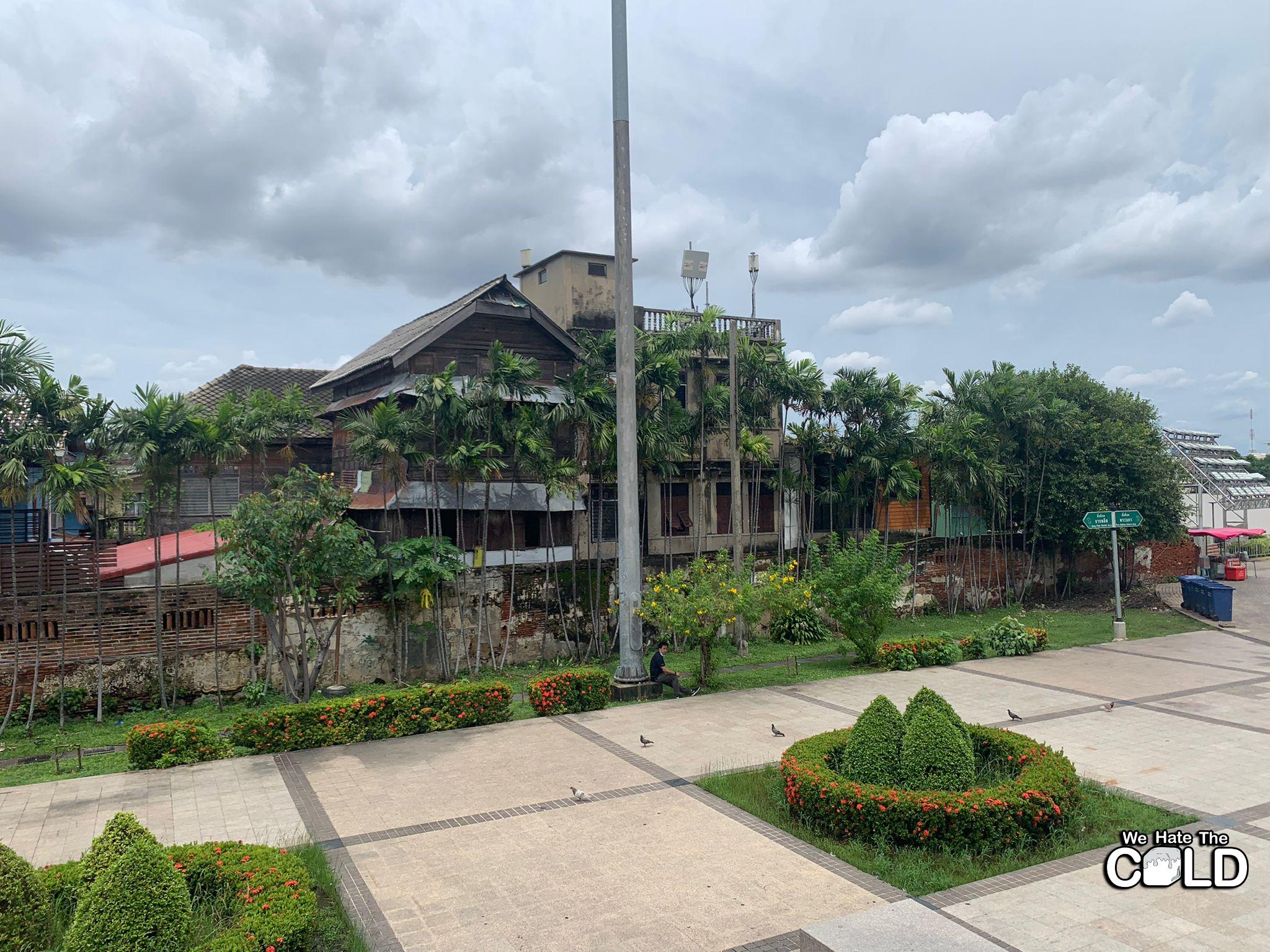 If you are working in the country for a company based outside of Cambodia, you must still get an EB Visa. If you are self-employed you can notify Cambodia of your own employment.
You can apply online for an E-Visa to enter Cambodia, or you can get your Visa at the airport. If you are traveling for business or doing any work remotely apply for the E Visa, not the T.
Here are the E Visa Options for Cambodia:
The Visa initially lasts 30 days. You can later extend this for 6-12 months for a cost. The costs are as follows:
If you are not conducting work in the territory, you can travel to Cambodia on a Tourism Visa.
China
China isn't a very popular place for Digital Nomads because:
You'll need a VPN to access YouTube, Reddit, Twitter, and most parts of the English-speaking internet
China has recently cracked down on VPN use, so it's pretty hard to bypass unless you code
The security and constant surveillance in China is a big put off
The air quality is bad and you'll need to wear a mask in most places
Despite all these problems, you still might want to go to China on a freelance Visa for remote work and to see all the incredible beauty that China has to offer.
To apply for the Visa it is also advised that you apply 1-2 months before your visit so there is time to process the application and so that your stay can be approved.
I recommend you get a Lawyer for this Visa to help you because it is the most difficult Asian Digital Nomad Visa to get.
India
Getting a Tourism Visa is a pretty easy process for most nationalities. However, if you are from the UK (like me), you can't use the online Visa portal. The Visa process has been outsourced to VFSGlobal and you will have to apply there.
If you are doing any of the following:
Going to conferences, and business meetings with potential clients, suppliers & business parters
Providing a service to anyone in India – installing products, maintaining them
Consulting or providing services to an Indian company during your stay
Or hiring people for your business
You will need a business Visa. To get one of these, you need to apply online at the E-Visa portal. If you are from the UK you will have to use VFSGlobal.
To apply for a business or tourism visa for India, you must apply 4 days in advance for the application to be processed. However, it's advised you do this 30 days before, because they can be rejected. You can't apply any earlier than 30 days before your arrival date in India.
Please ensure to research the government website before applying. Each Visa has a different length of stay and it's important you know this before applying so you can plan around it.
If you want to stay longer than the 30-day period your tourism visa allows, you must get a Business Visa to do this. This is known as the B112a Visa, and you can extend this for up to 180 days of stay in the country. It is a single-entry Visa, meaning you cannot go and come back as you please. You must apply for a B112a Visa each time you intend to leave and come back.
Indonesian Prime Minister has approved digital work on B112a Visa.
The Tourism Visa lasts 30 days and you can extend it to 60, leave, then come back to start another application. But, after the 60 days is up you are required to leave and you are not allowed to come back for 90 days.
Many people report this 90-day rule rarely being enforced.
To get the Digital Nomad Visa when it comes out, you will have to have a Tourism Visa. You can either get this on your arrival at the airport, or you can make use of the eVisa portal online.
If you are from an ASEAN country you cannot get the Visa on arrival. Here is the full list of the countries available to get it.
Once the details are released on the Visa, you will need to have the usual, Passport, Passport sized photos, and proof of income outside of Indonesia.
You can also travel to Malaysia for Business purposes that do not involve paid employment in the country, using a Tourism Visa. If you want to work in Malaysia, you will need an EP Work Permit or a PVP Permit.
For higher performing Digital Nomads, there is additionally a Malaysian tech entrepreneur program.
For this there are 3 tiers:
New Tech Entrepreneur – 1 year pass, for someone with no track record, but a verified tech business idea. Extension of this visa is subject to 1st year's performance of startup.
Experienced Tech Entrepreneur – 5 years pass, someone who has a 2 year successful track record of an established business.
Tech Investor – 5 year resident pass, must have 10 million MYN and be signed up with Securities Commission Malaysia as a Venture Capitalist
There isn't much more information on Malaysia, about the Visa you'd need for a long stay. All sources recommend to go to your local Malaysian embassy to apply for other Visas.
The cost for a Tourism Visa is one of the lowest I've found so far, coming in at 20 Malaysian Ringgit.
Additionally for British Nationals, you do not need to get a Visa to visit Malaysia. You are able to travel through the country for 3 months without a Visa.
South Korea
To get the F-2-7 Visa, you need to get 80-120 points on a point system that covers how much income you earn, what your level of University Education is, how proficient you are in the Korean language, and more. It will cost you $160 to apply for this Visa as a US citizen. You can see the points given at each question for the F-2-7 Visa below.
For an easier route into South Korea, many Digital Nomads can make use of the H-1 Visa. This is a working holiday Visa, and to get it, you must sign an agreement that says you are going to get a short-term job in Korea to fund your stay.
Many Digital Nomads have reported going to Korea using this Visa without problems, but governments can crack down at any point and you could be black listed from the country.
Another option for remote workers is a work permit Visa, which is categorized as Visa Type C.
To get a work permit, you must work for a South Korean company or a company that has a branch located in South Korea. The company you work for can then sponsor you for the Visa.
Furthermore, you could additionally apply for a D-10 Visa. This is a Visa that allows you to look for a job while you are in Korea. However, this Visa has a strict application process and you must prove you have the skills to get a job in a South Korean company.
The final Visa that travelers make use of is the E-2 Visa. This is for English teachers and is by far the most popular Visa for Digital Nomads in South Korea, and is the easiest to get. You will need a BA degree and a sponsorship from a company to get this Visa.
Unfortunately, if you're a freelancer, the F-2 Visa is your only option until South Korea's Digital Nomad Visa has more information.
However, it has been over a year since they announced it, and there hasn't been any further progress with releasing it to the public.
The Digital Nomad Visa is extremely competitive and is hard to get your hands on. In order to qualify for the Thailand Digital Nomad Visa, you must tick a lot of boxes, which we cover in greater depth in our Thailand Digital Nomad Visa guide.
To apply for the digital nomad visa for Thailand (as a business owner) you must fit into these categories:
Must earn above 80,000 USD per year for the last 2 years
Must have Thai health insurance that covers 100,000 USD
Must have 5 years of work experience in the niche your business is in
Own a Public or Private company with 150 million USD total revenue in the last 3 years
If you don't meet these requirements, you can essentially work on your business while traveling on a Tourism Visa, as long as you already own that business and it earns outside of Thailand's territory. However, you cannot offer services to Thai people, gain employment for a Thai company, or try to use Thai resources to profit during your stay. For this, you will need a business Visa (Visa B) or a Digital Nomad Visa.
If you are a travel blogger or YouTuber making content solely about Thailand, you must get a business Visa (Visa B), unless Thailand is a small stop as part of a bigger travel plan.
The main rule you need to know is – if what you are doing is taking away work from a Thai person, or that work could be done by a Thai person – then you need to get a Visa. Below I've left a few examples to help you understand whether you need a Visa or not.
Thailand additionally offers some other Visa programs for talented people who can help to grow the Economy. If you're a startup, talented individual, investor, or executive of a company, check out the Smart Visa – it's a very generous program to make use of.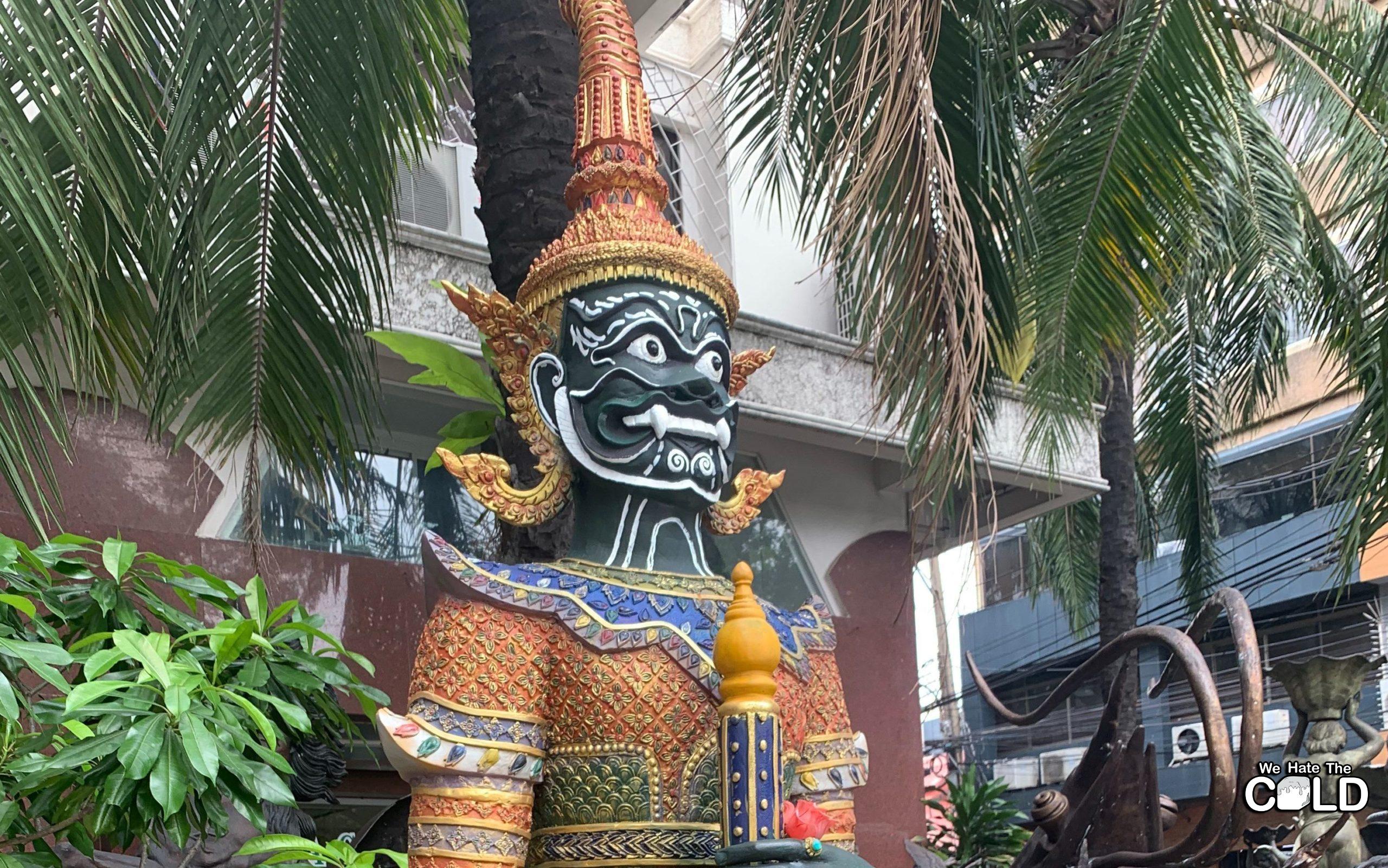 Furthermore, Thailand is currently in the process of developing a more Digital Nomad-friendly Visa, and has recently released information about who can apply.
To qualify for the Smart Visa you must belong to 4 categories:
You are a freelancer/self-employed with 5 years experience and earn over $80k in the last 2 years
You have an income of $80k over the last 2 years and $1 million in assets
You are a pensioner with an $80k income over the last 2 years
You work for a company outside of Thailand remotely, have 5 years of experience, and at least $80k income over the last 2 years.
You are a highly skilled worker with over $80k income in the last 2 years. This includes industries like tech, infrastructure, logisical systems and medical
Singapore
If you are going to Singapore as a self-employed person, it will be difficult to stay as the Singaporean Visa system is set up for company workers.
Almost all of the Visas that allow you to stay have a requirement that you must have a job in Singapore and earn above a certain amount.
High-performing Digital Nomads could make use of the Entre Pass if they are looking to start a company in Singapore, but the requirements are quite hefty, with the company needing to have Venture Capitalists funding it.
There are two other passes for exceptionally high-performing people:
The PEP Pass – must be an overseas foreign professional with $18,000/month income
The Expertise Pass – must be an outstanding skilled worker with $30,000/month income, additionally, you must be employed by a new, Singaporean company
Again, you could set up your own Singaporean company and sponsor yourself. However, you need to be a citizen to do this. If you are married to a citizen it is possible to set one up in their name and sponsor yourself, but this is costly.
Most foreigners use the Working Holiday Visa.
For this, you would need to find a job in Singapore and have a company sponsor you. Many foreigners choose this option and then change to a work permit after they have a secure job.
My cousin went this route and landed a job teaching in a Singaporean school.
Laos
There is a Business Visa for people conducting business or work in Laos called the NI-B2. To obtain this Visa you must apply online with the relevant information to be accepted.
There are additionally less legal ways of getting a business Visa through Travel Agents. This typically costs $1000-1500 for 1 year Business Visa.
You can theoretically work on a business that earns outside of Laos on the 30 day Tourist Visa, then extend it to the 60 day Tourist Visa, but you must leave after that time. You can enter the country again if you wish, but you will have to pay the Tourism Visa again.
This isn't entirely legal, so I would never recommend it, but people do it.
Vietnam
To get a business Visa to stay longer, you must be sponsored by a company to do so and that company must be based in Vietnam. This means if you are a Digital Nomad, you will need to set up your own company to sponsor yourself.
Be wary of legal agents who apply for a Business Visa for you. These often use Ghost Companies and recently Vietnam has cracked down on this practice, leaving many blacklisted from the country.
There is no official Digital Nomad Visa for Vietnam.
You can technically work on a Tourism Visa and do Visa runs every 30 days. However, if you want to stay legitimately in the country, it's best to apply for a Visa extension. For this you will have to seek legal advice, as stated on the official Government page.
Rapid Fire Summary
The Asian countries with official Digital Nomad Visas are:
Thailand (still developing)
South Korea (still developing)
Indonesia (live)
Malaysia (live 1st October 22)
If you are planning on staying in any country longer than the Tourism Visa allows you to, you must get a proper Visa. Additionally, it is illegal to work on a Tourism Visa in some countries. To avoid being blacklisted from a country, ensure you get the right Visa for your travels using this list as guidance.
Although there are only a few Asian countries that offer official Digital Nomad Visas, it is still possible to live and work in the countries on different Visas. I created this list to research for my own travels and have extensively researched and exhausted every option in South East Asia. I hope it helps you on your travels.
Please leave any questions below and I'll do my best to answer them.
FAQ