When searching online for coworking spaces, we couldn't really find anyone who reviewed them (and actually went, it was just an endless sea of stock photos with someone writing who clearly hadn't been there). We also stumbled across an endless amount of monthly contracts (good if you're staying here long term), which isn't the best choice for Digital Nomads who hop from place to place. So, we have spent the last week researching, visiting, and booking tours to different coworking spaces around Bangkok. We're going to show you the best coworking spaces we found and share the pros and cons of each, as well as pricing, WiFi speed tests, and more!
The Best Co-Working Spaces in Bangkok (Quick List)
Here's the complete list of the best co-working spaces & best free co-working spaces in Bangkok:
Spaces Coworking Thailand (Best Monthly Membership & Best For Private Offices)
Locations: 3400 worldwide, with a membership you can use anywhere worldwide
In Thailand: 28 locations, Bangkok, Phuket, Chiang Mai, Chonburi
Prices:
Virtual office

2000 baht per month
Send mail there
Get address to start business in Thailand

Hot desks/coworking area

5.7k baht per month
Free coffee, electric and water
Access to all buildings around the world 24/7

Private Office for 2

15.5k baht per month
Free coffee, electric, water
Access to all buildings 24/7 around the world
Storage space

Private Office 2+

Starting from 20k baht per month
More money for extra seats
Window offices start at 30k baht
Pros:
Extremely fast WiFi
24/7 access to offices on unlimited plans
Staff are extremely friendly, and ready to help or go the extra mile for you
Lots of coworking space options, Hot Desks, private offices etc.
Can use 3400 locations around the world when you are travelling if on an unlimited monthly membership
Can use virutal offices to set up a business anywhere in the world and obtain Thailand's Digital Nomad Visa
Free electric, water and coffee included with the price
Great atmosphere, with amazing views and brilliant furnishings
Cons:
Nothing shorter than a 6-month contract so not great for no plan nomads who want to explore the world
Spaces is the best coworking space in the whole of Thailand and Bangkok. With their incredible business relations starting in 1990, they have grown to over 3400 locations for office spaces, and on a single membership you can use them all. They are the best option for travelling businessmen. However, their minimum 6 month contract makes them a difficult choice for Nomads who want freedom to hop place to place with no real plan.
I personally went on a tour of the Spaces coworking place. It was incredible. They had a huge coworking area, with great aircon, amazing, friendly staff, a cafe and a huge (and I mean HUGE) area for private offices.
They offer the best service I have experienced here in Bangkok, with incredible flexibility due to their large range of offices around the world. With 24/7 access it's hard to say no if you're looking to setup shop in BKK.
What Are The Facilities Like?
The facilities in Spaces are incredible. You have a cafe, free coffee, priniting and a huge number of Coworking spaces to choose to work from. There are meeting booths, private booths (similar to Cocon) for 2 you can work in, more open areas to work and private meeting rooms for client meetings etc.
Hot Desk Coworking Area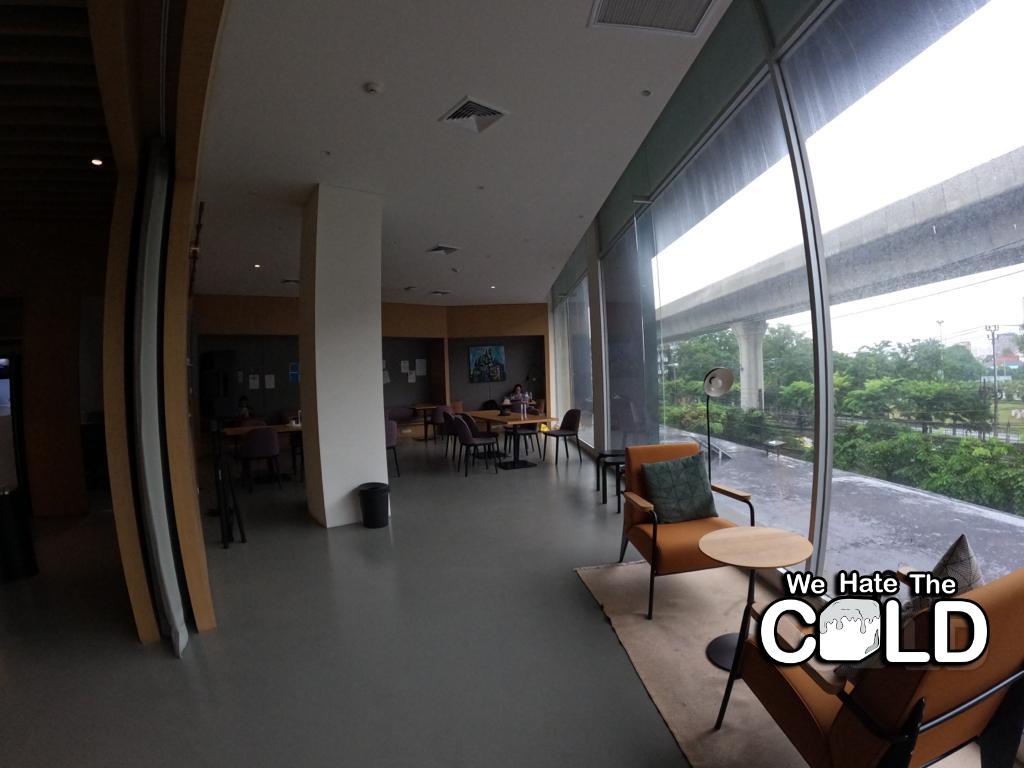 The coworking areas in Spaces are amazing, you have a very open plan, bright area and you can choose to sit at any one of the desks. There is a phenomenal view across the old Dreamworld theme park that is now closed (don't worry there's no old metal rides up, it's all the beautiful palm trees left over), and a cafe as well as some games in the office so you can have a short break to re-charge your brain.
There are also meeting rooms dotted around, with little hubs for 2 people to work in more privately too. It's definitely the most kitted out coworking Space in Bangkok for the price.
Meeting Rooms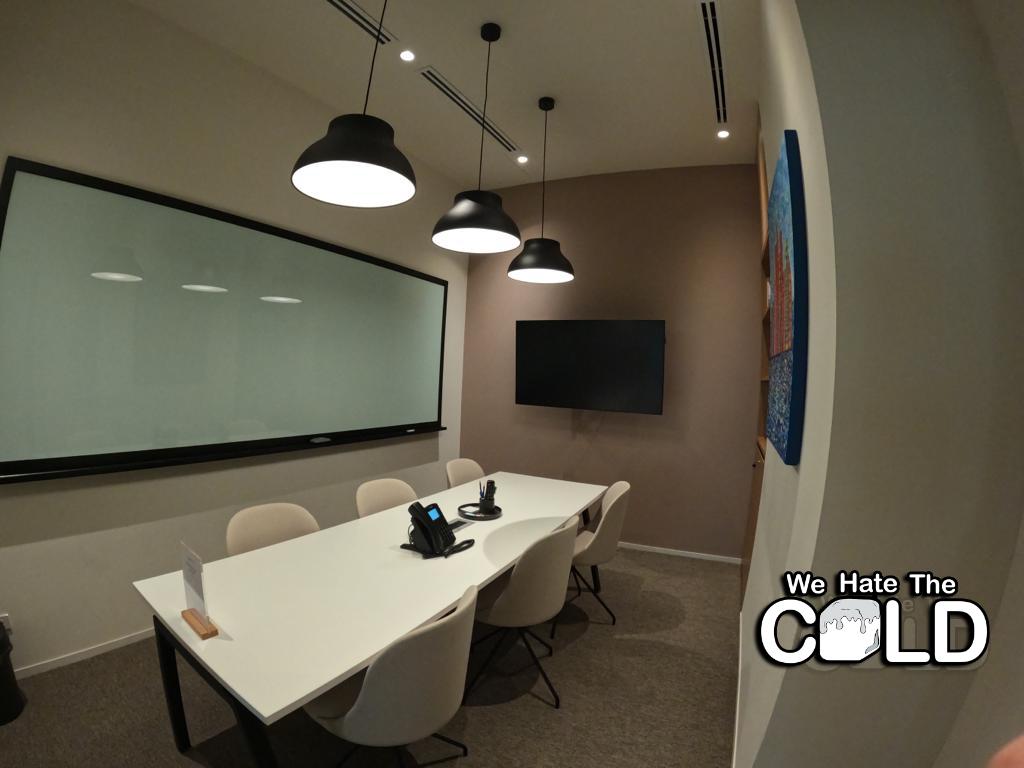 There are a few meeting rooms in the Spaces building, but I only managed to get a picture of one as the others were currently in use. In the Bangkok Spaces offices there are 2 meeting rooms. One holds 8 and the other holds 6. These were very nice-looking and classy rooms that could be used for business meetings with clients.
On top of this there are some private call rooms you can use. These are tiny rooms with a chair for sitting. You wouldn't be able to do any work in them, but for short meetings and calls they are perfect. They are tucked away from everything else in a quiet area too and you don't need to wear headphones like at The Hive.
Private Offices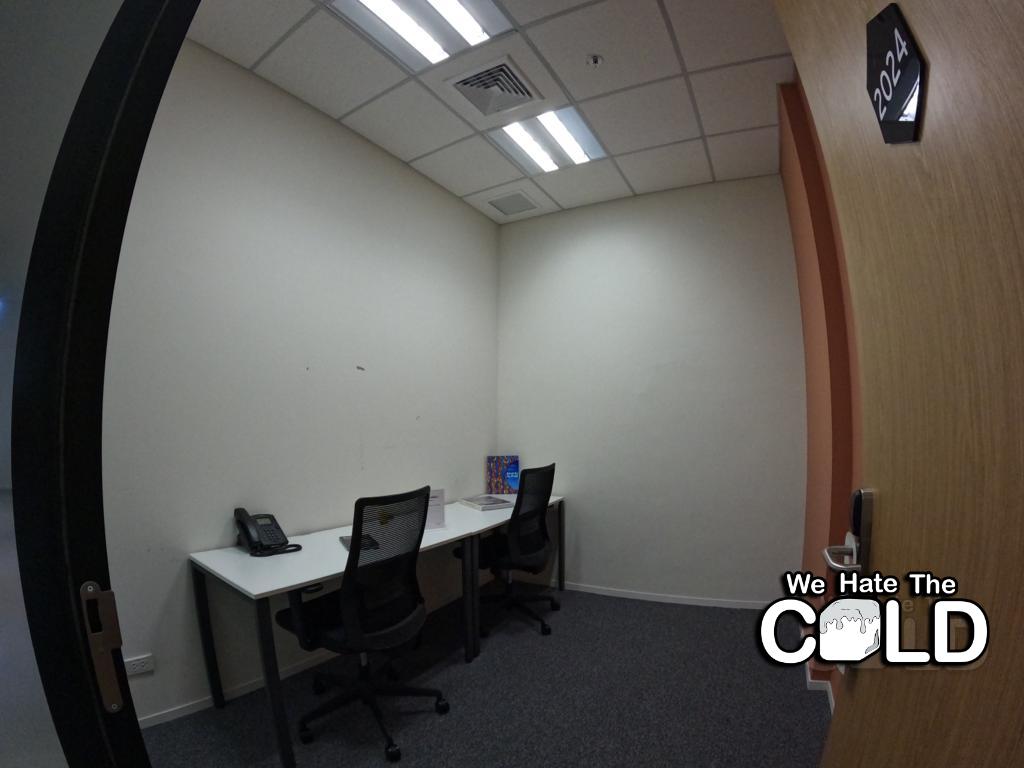 The private offices were definitely the most kitted out part of the entire building. I'm not sure whether this is the case across all the locations that the Spaces team have, but here, this was the case. Any size private office you need, Spaces should be able to cater to you – as long as you're not looking to rent out an entire building or rent out space for 30+ employees.
Something to mention is that: if you want window space offices they all start from 30k baht no matter the size.
The range you can choose from is vast, and there are many offices you can rent, with included storage space. I also asked my guide Natiprada whether you'd be able to change the design of some of the rooms (for instance adding audio foam to the walls, or custom logos). She said this was possible, but you would have to pay for the re-painting after your office term is up.
Plans start from 10k baht per month for private offices and you get 24/7 access and the ability to use the 3400 locations around the world for the Hot Desking – a great option for Nomads!
Locations: Thailand, Singapore, Hong Kong, Japan, Vietnam, Taiwan, Australia
In Bangkok: Prakanong, Thonglor
Prices:
Day pass (380 baht) – access to long, shared benches

Free coffee, water, electric
Private rooms for calls available

Virtual office (450 baht/month) – for starting a company

Get mail sent here
Use address to setup company

Hot desk (4k baht per month)

– access to long, shared benches

Free coffee, water, electric
Private rooms for calls available

Dedicated desk (6k baht/month) – big desk for 2 in the coworking area

Free coffee, water, electric
Meeting rooms for calls 3hr limit
Printing credits
Mailbox & locker

Private office (starting 27k – 45k baht/month) – your own private booth for 3 people

24/7 access
Meeting rooms for calls 6hrs limit
Printing allowance 1800 baht
Pros
Great WiFi speeds
Free coffee selection is good and is a machine that will make you your desired style (Latte, Cappuccino, Espresso etc)
No need to clean up after yourself, cleaners are there to keep the place tidy
Great, vibrant, affuluent part of Bangkok
Cafe on site with options for food and drink
Rooftop garden area for people who love the sun
Free water, electric, tea and coffee
Spacious meeting rooms that are often free
Airconditioned environment
Cons
Cafe is a little pricey compared to street food stands and the food isn't great
The call rooms don't have aircon, are very small and can get hot
Nothing else!
The Hive is a franchised co-working space that operates in 7 locations around the world. The one in Bangkok has 2 locations you can utilise, and for the monthly membership fee you pay, you can use both buildings. The Thonglor location is the one we tested out, which is a little more out of the way than the Prakanong area space.
Thonglor was a fantastic location and was clearly a very rich, affluent area of Bangkok.
With the Bangkok membership you can't utilise any other offices around the world, which was a bit of an annoyance when comparing to somewhere like Spaces where you could work around the world at all their locations. However, the price difference between The Hive and Spaces is a pretty big jump, which is probably why.
What Are The Facilities Like?
The factilites at Hive were amazing. It's one of the best coworking spaces we worked in during our stay in Bangkok and it was relatively affordable too! There are mulitple floors with areas for quiet work and meeting spaces, as well as a beautiful sky garden space that you can use to work in the humid, but beautiful Bangkok heat if you like.
Hot Desk Area
Dedicated Desk
The dedicated desks are located in the Hot Desk area. This is on level 2 where the area is supposed to be the quiet zone. It is extremely quiet and everyone is very respectful of each other's work zones and personal space.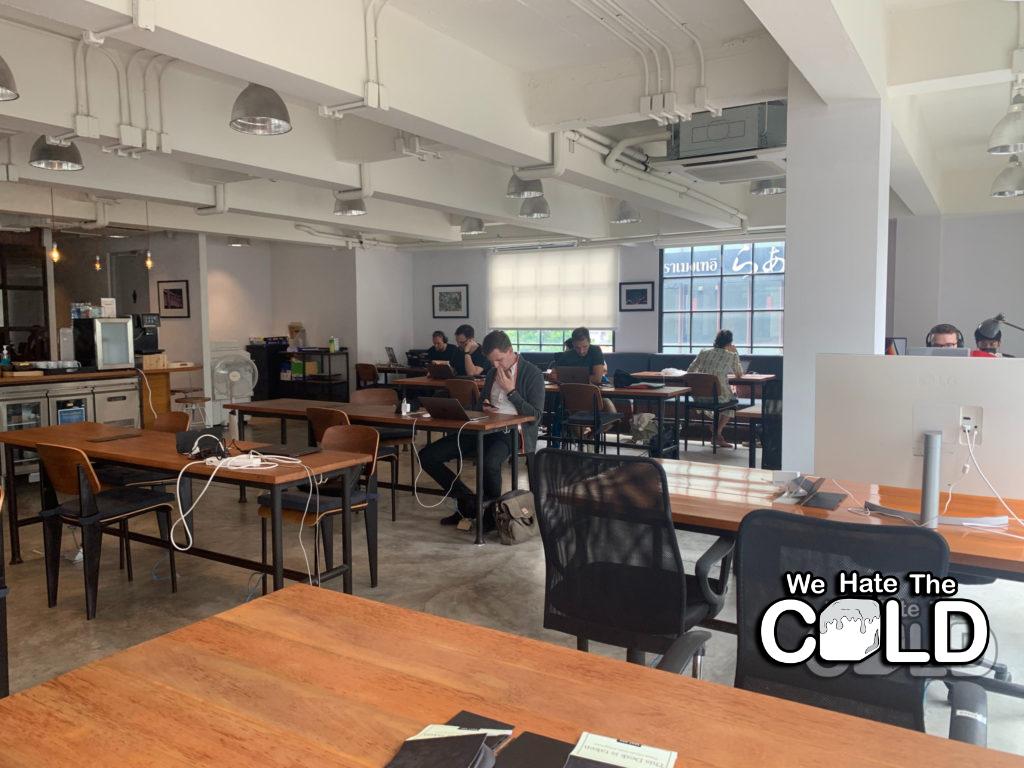 The difference of the dedicated desk is that you don't have to share it with anyone else and you can put things like monitors on them, whereas it's a little more hard to put a monitor on the Hot Desk.
Rooftop Area & Cafe
The rooftop area is amazing (when it's not raining in Bangkok lol we're here in Sept/Oct so it's raining loads). There are a lot of places you can sit, and if you like working in the outdoors (like me), you will love this. You can hear all the busy street sounds, feel the incredible heat and work in a beautiful, green environment. I find I'm always better at working outdoors.
If it does rain, you can setup in the Cafe, which is located on the same floor. There are a number of benches for eating and drinking, but they also have plugs and a lot of people work up there. If you're more into working in an open environment with things going on then this is the place for you.
The Cafe food is alright. It's not the best and it's not the best priced compared to what you can get as street food nearby. We paid 140 baht for a chicken wrap each, so it came to 280 baht for the whole thing. Also, like the street food, there wasn't much meat in the wrap. So IMO you're better off getting street food.
We paid 100 baht each for sticky rice & chicken ("เข้าผัดไก" – "kao pat gai") and we got a huge papaya salad ("ส้มตำ" – "som dtam"), big bit of rice and a whole breast of fried chicken with it.
Sidenote: it doesn't come in the box if you sit upstairs, you get it on a plate. I had a meeting I was on and Iris bought it to me as I hadn't eaten all day and was starving.
Meeting Rooms
The bigger meeting rooms are really nice, but the smaller call rooms aren't great. I didn't manage to get any photos as they were in use the entire time.
The small rooms are very, very small and are cut off from the aircon, so you can get hot in them very quickly. I would honestly recommend going up to the rooftop to take calls if the meeting room isn't free, or going downstairs on the first floor to one of the small meeting booths. These were much more comfortable in terms of temperature.
Additionally if you're on a call you need headphones in the meeting rooms, so it's better to just go to one of the other areas IMO. They're more comfortable and you don't have to worry about making noise.
Private Offices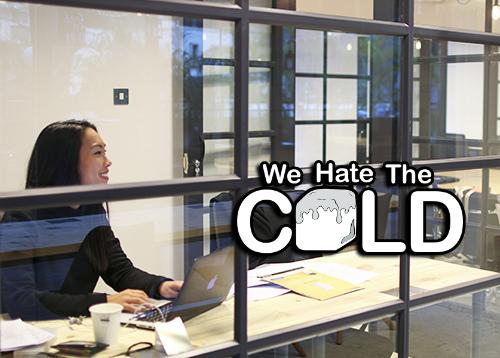 I didn't get to see much of the private offices because they're all taken apart from one, but from what I saw they look very nice. They start at minimum 3 people per room, so they're fairly spacious. You also get 24/7 access to the offices, your own mailbox and locker space too.
The private offices are located on the 4th floor away from everything and only the private office people work from there. Additionaly people from the private office have their own shared coffee machine, meaning they don't have to use any of the coworking areas and can work in peace.
Cocon Coworking Space (Best Day Rate Coworking Thailand)
Locations: Thailand only
In Bangkok: Phahonyothin Rd, Seasons Mall
Prices:
Hot desks

180 baht per person per day ($4.75)
540 baht 5-day pass ($14.27)
Coffee, and water included

Private Office for 2 – 450 baht per day ($11.75)
Meeting room for 6 –
Meeting room for 8 –
Pros
Fantastic vibe for working with great aircon
Decent WiFi speeds
Located centrally in Bangkok
Near the sky train so easy to get to
Clean, open, bright space perfect for working
Beautiful furniture
Chill out areas
Lots of food options and stands nearby for lunch
Free water and coffee
Cons
No private meeting rooms for coworking hot desks so if you need to take a call you have to go outside
Plug socket on the table in booths is annoying as cables go on the table and take up space
Coffee options aren't the best unless you pay for private meeting room or office
Cocon is a coworking space located in the heart of Bangkok's city on Phahonyothin Rd, inside The Seasons Mall on the 3rd floor. It's an amazing open-plan space, with great air conditioning and facilities.
First off… Here's How To Find Cocon in The Busy Mall!
It is a little difficult to the Cocon coworking space in the mall because the mall is quite big. We wanted to leave some advice with pictures to help you find the space easier.
To find Cocon, you want to look for the sign near the elevator.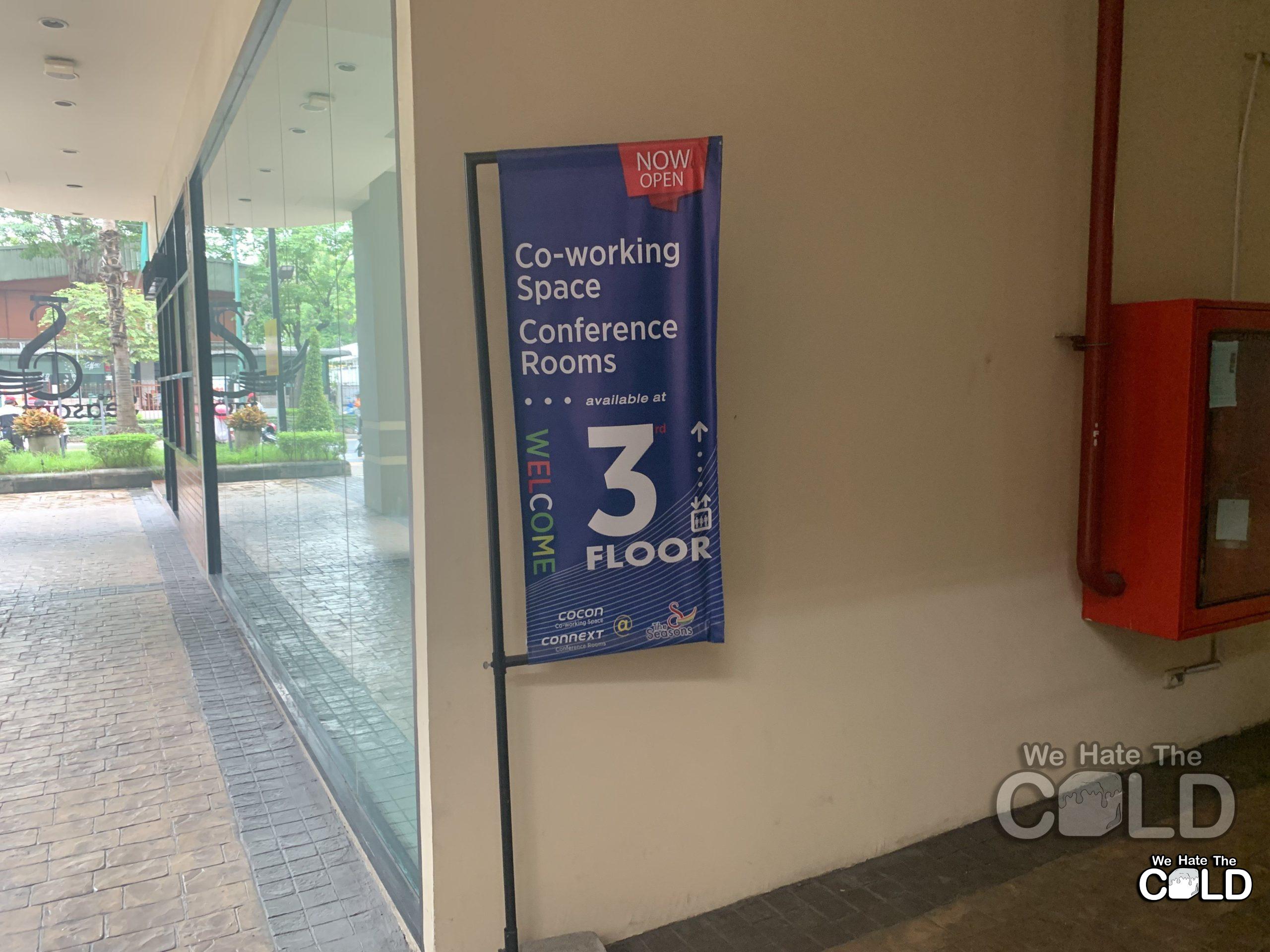 You should see a sign for Cocon Coworking across from the KFC. If you head into the mall when you see the KFC, the coworking space will be on your left-hand side. Once you see the sign, you will have to get the elevator up to floor 3. It's a bit confusing because there's a building next to the elevator that looks somewhat like an office. Don't go through these double doors, press the button for the elevator and then head up to floor 3.
To help you, even more, we've left a short direction map below for you. You can click the points and they will bring up pictures to help you locate it.
What Are The Facilities Like?
The facilities here are great. You get free water, free, fast WiFi and a huge number of different styles of desks to sit on and co-work with people. However, the coffee you get isn't the nicest (it's instant), unless you pay for the private offices and meeting rooms. If you pay for these, then you get a better espresso machine (Nespresso style) as well as different facilities to use.
The Open Space Co-Working Area
There are open desks you can collaboratively work on with other people. In this area you can also find private booths made for 2 people to sit in, bar stools to work by the window for a view of the busy streets of Bangkok, single booths and a chill out area where you can sit on the sofa and some comfier seats, with an additional bean bag-like area.
We've left some images below of all the spaces.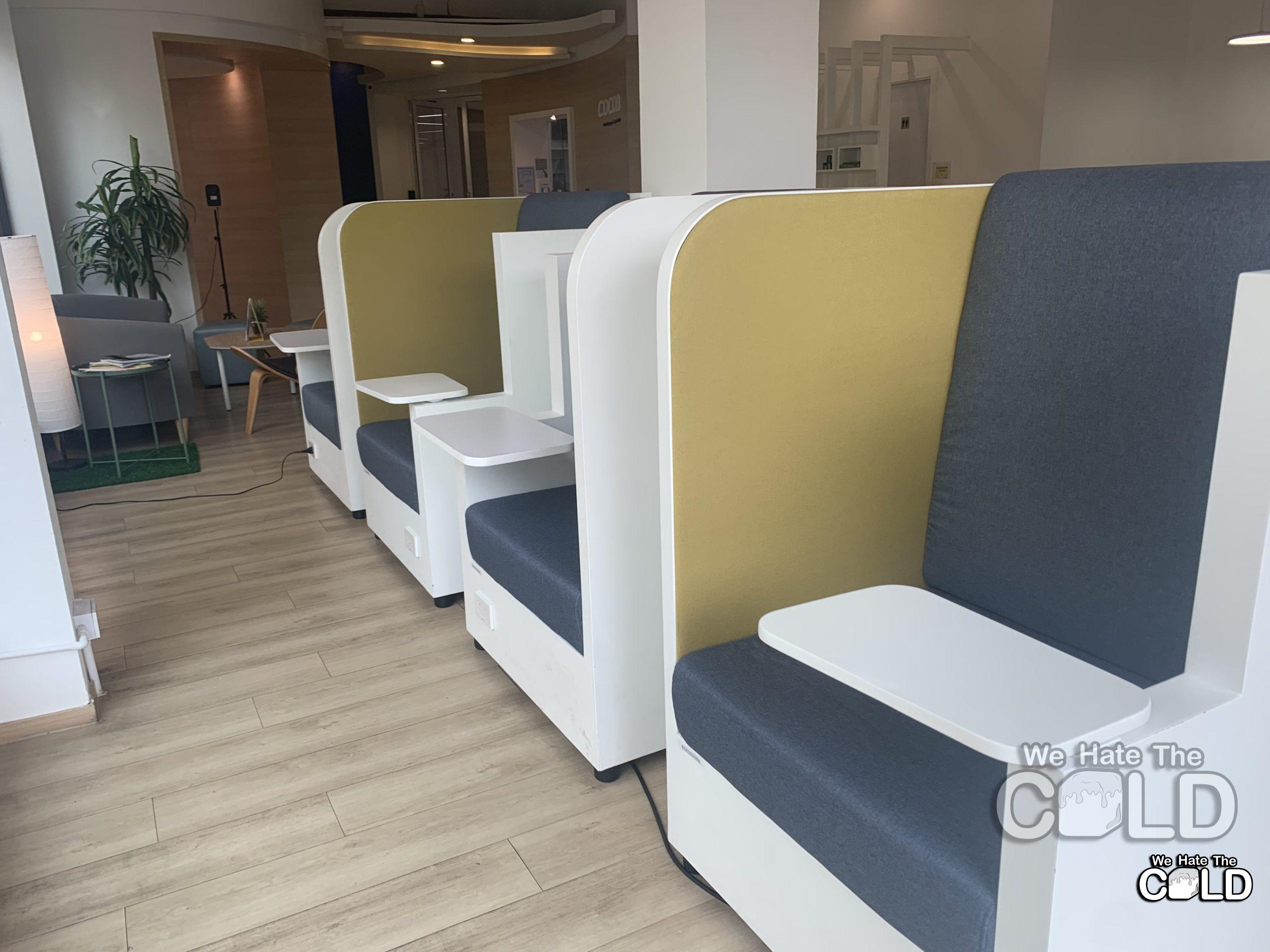 The booths are great and offer some privacy as well as comfier seats to sit on. However, my only gripe is the plug socket is on the table, meaning if you've got long wires, it's going to take up the table a bit. It would have been better if they were on the floor, but eh you can't have everything!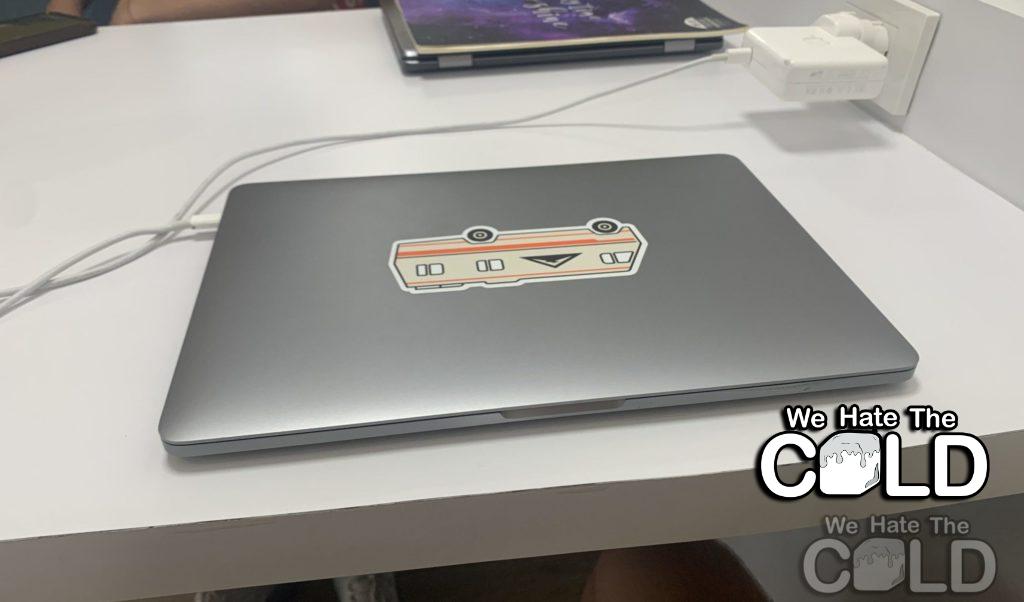 The Private Offices & Meeting Rooms
There is a small selection of private offices and meeting rooms for a more private working area if you need. The private office is very reasonably priced if you want to go with your work colleague. For 450 baht you can get a 2-person room for the day, which comes to something like $7 per person for the day when converted.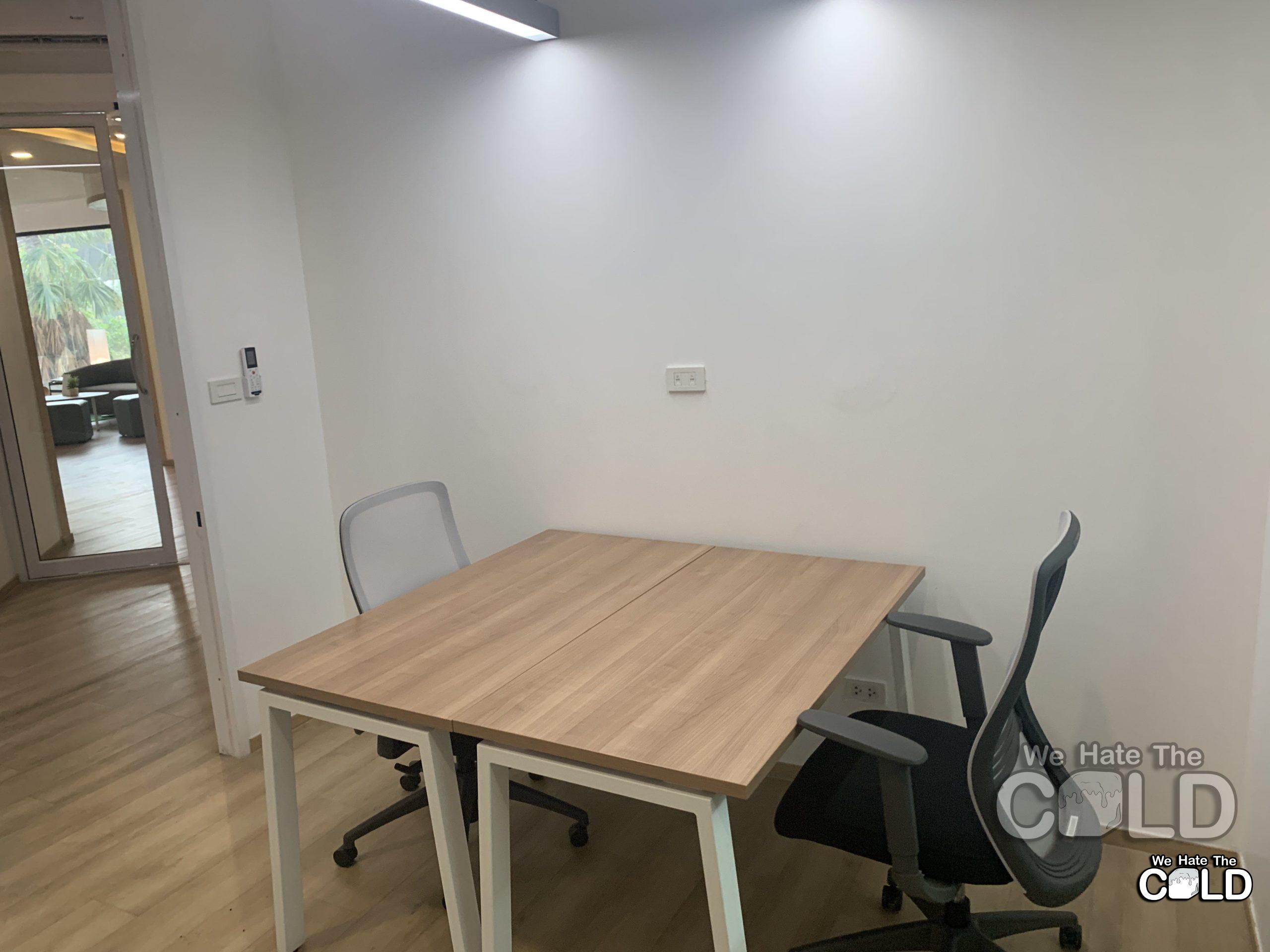 The office is quite spacious for the two and you have a nice, light window space while working (which I know is an important factor in the vibe).
The meeting rooms were taken when I went so I couldn't get in to see them, but the front desk receptionist was extremely helpful and shared me some images to share here so you can take a look.
Bank of Thailand Learning Centre (Free Coworking Thailand)
Prices:
100% free, however you must sign in, go through security and additionally you will need your passport for the free WiFi.
The sign in is quite difficult if you don't know Thai, but the security guard was very helpful in helping us to complete it.
Pros
Recommended by a Thai (my friend Atom recommended me this space)
Great location right in the centre of Bangkok near all the sights
Beautiful view of the river
Amazing selection of seats that are extremely comfortable and the right height for a laptop user
Access to books to read
Cafe located inside
Extremely quiet with great aircon
Right next to loads of street food stands that are reasonably priced with amazing food
Cons
WiFi is really slow and only lasts 30 minutes
You must go through airport style security (the queue isn't as long don't worry)
You need your passport to use the WiFi (much like getting a Thai sim)
A Quick Note About Getting There & Using The Space
There is a lot of security around the Bank of Thailand and to go in you must sign a form, go through airport like security and then sign in at the desk (I don't have images for obvious reasons). You then have to share your passport information to get the WiFi, which is only available for free for 30 minutes.
Also you'll likely have to get the boat down the river to get there if you're coming from a bit away, so it's a little more inconvenient to get to.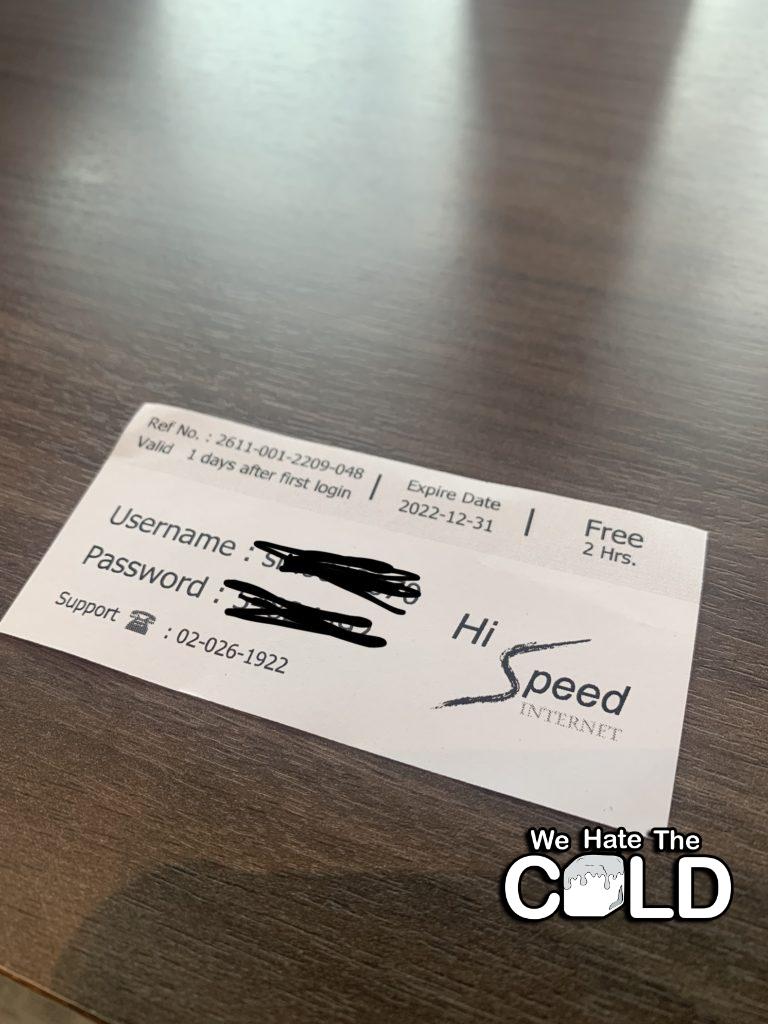 Another thing to note is: you can use a number of Banks around Thailand as Coworking areas for free, which is incredible if you're traveling through on a budget and just want a place to work for a couple days. I've left a map of a few below to help you out.
What Are The Facilities Like?
The facilities in the Bank of Thailand learning centre are incredible. They are much better than most of the coworking spaces we visited and it's completely free to go in! If you can deal with slower WiFi, or just using your phone hotspot, I'd recommend going here over the others because it's free and better.
It's a much more quiet environment though, so you'll have to leave the building to take calls and meetings.
Desk Work Area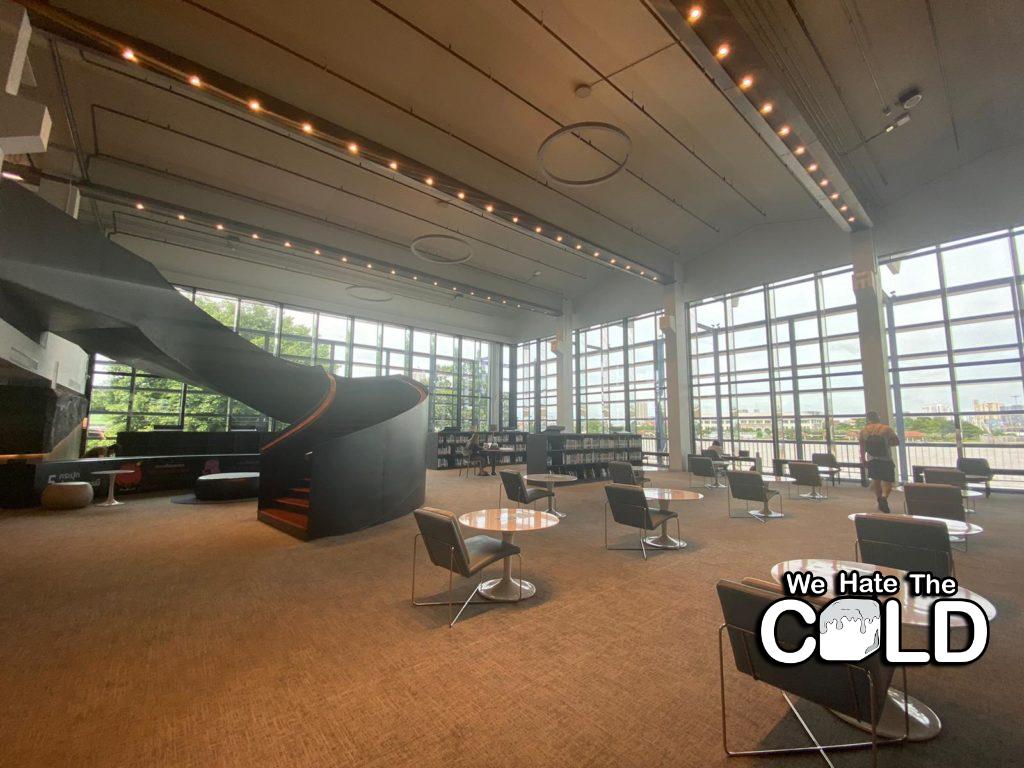 The desk area is incredible with a lot of options for sitting. The desks by the window are the best. They are very long, and they all have power sockets, with an extremely comfortable seat, which is the perfect height for a laptop (no bending your neck or back to see your screen).
Cafe
You can additionally work in the cafe on your laptop and go down to grab a coffee if you're feeling like it. I forgot to take photos of the cafe area, but it's huge and there are power sockets for your devices there, so if you need a change of scenery and want to talk on the phone, head to the cafe.
Thailand Creative Design Centre (Free Coworking Bangkok)
Free

Free coworking area in the cafe/shop
Plugs and sockets
Free WiFi

Membership 100 baht per day

Access to better coworking area
Nicer seats, with proper desks and plug
Access to an exclusive sky garden
Pros
Free to use and decent-sized space
Quiet, with people respecting of you working there
Coffee from the Cafe is really, really good (70baht for an americano)
Sky garden area to go for an inspiring view
Beautiful architecture and design of the building
Offers a free gallery too
Cons
You have to sign up for WiFi every 30 mins
You have to have a Thai sim to be able to sign up for the WiFi
The desks are really difficult to work on as they're more design for the cafe
No meeting rooms
Thailand Creative Design Centre is a great place to go if you want a free coworking space in Bangkok. The area with the cafe is a nice spot to travel to and spend a few hours working, but I wouldn't personally recommend it the whole day as it's really stripped back and the seats aren't very comfortable.
If you want to sign up for a membership for 100 baht for the day, you get access to a much better coworking space that is far more equipped for doing work in. It looked very good compared to some of the other paid options and at only 100 baht for the day, it's great value for money.
What Are The Facilities Like?
The facilities are ok. It's very stripped back if you don't pay the 100 baht for the day, but you have a desk, some plugs, WiFi and everything you need to do work for the day. If you pay the 100 baht you get much better quality stations that are comfortable. However, there are no meeting rooms here.
Free Coworking Area
The free coworking area is spacious, air conditioned and quiet, but I wouldn't stay here for too long doing work. The chairs are quite uncomfortable as the tables are definitely designed for the Cafe rather than for Coworking. It's 100% best to pay the 100 baht fee for the day pass to use the bigger coworking area.
Sky Garden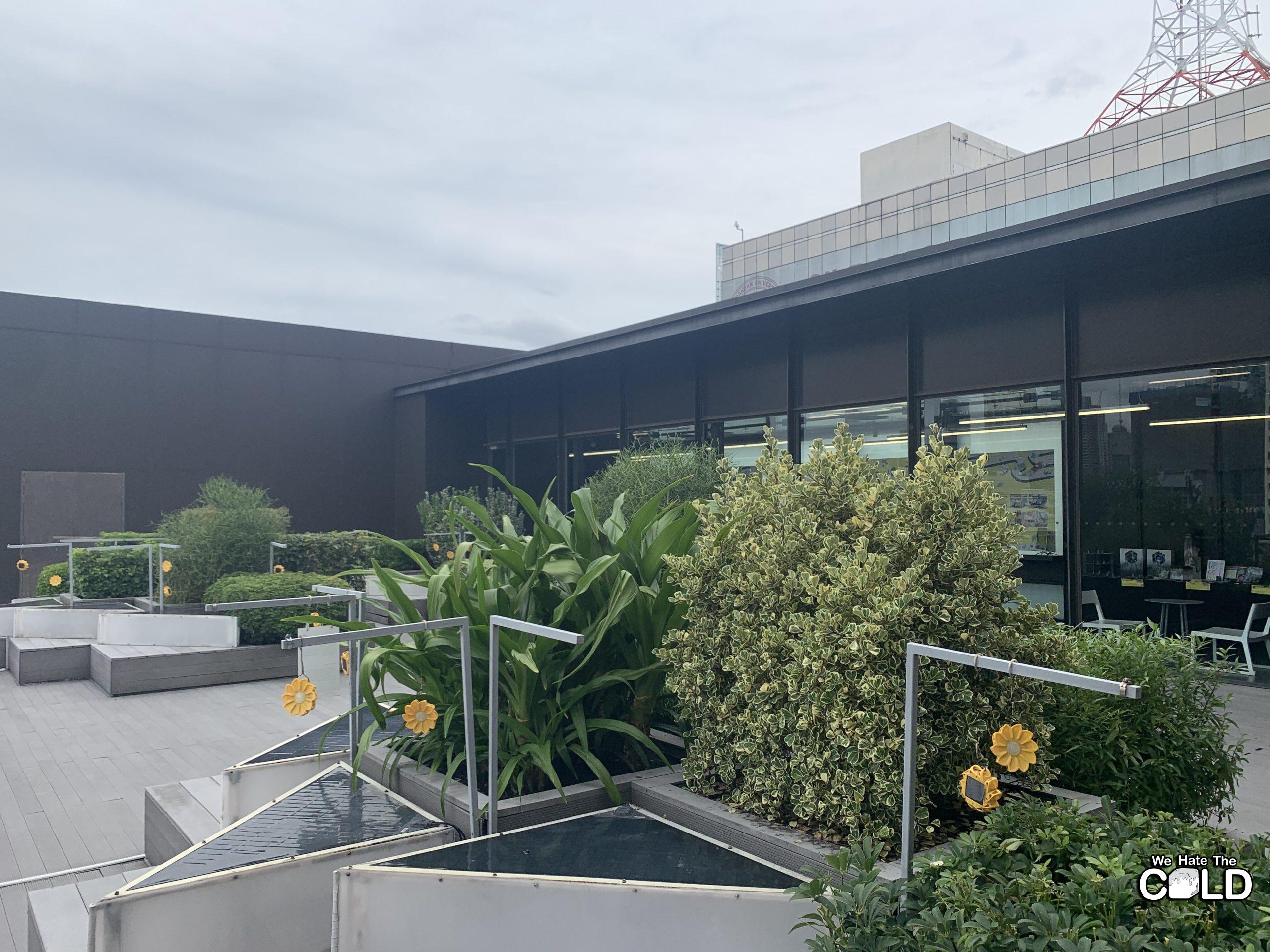 There's a beautiful garden at the top you could theoretically sit down at and work from your laptop if you wanted too. It's great to head up there and take in the beautiful sights of Bangkok.
Using Your Condomonium's Work Space
I'm not going to write about this too much because each condo is different, but most of the places you can rent for a monthly stay will have a gym, a pool, and a coworking space where you can get access to free WiFi and have amazing views while you work. Me and Iris went to work up in our condo's workspace a lot. It's a really nicely designed area and there are a lot of desks with all the right things you need.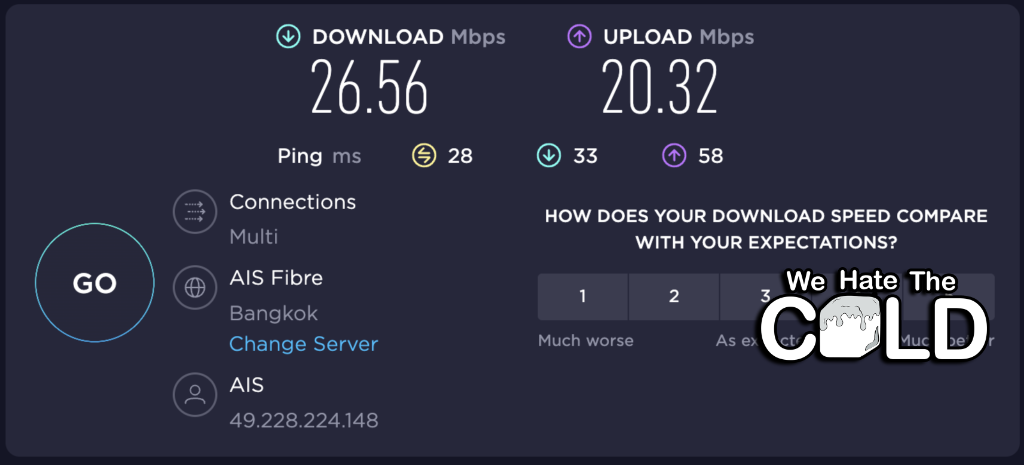 The only downside is they're usually fairly small and a lot of the residents use them, so you don't always get good seats, and you have to be mindful of other people. There's also no free coffee or water
You'll most likely have one of those Tao Bin machines in your condo and you can get coffees that taste good for about 30-50 baht from this machine, which you can take and drink while you work!
The WiFi is as good as your condo's WiFi is, and in our general experience, condo WiFi is pretty damn fast. Rather than paying the daily fee for a workspace, it's cheaper and just as good to use your condo's space.
But, if you like traveling like we do and still need to get some work done, you should definitely make use of some of the workspaces we've listed above.
We're Harry & Iris – and we were tired of the same old "10 best places I've never been but I'm writing about for some reason" blog posts. So… we're two young travelers on a mission to travel the world and share our true, unfiltered experience, including all the gristly details. From packing our life into one bag for a year to traveling Vietnam by motorbike, to sorting out Visas for specific countries – we've done it all, are doing it all and only give our advice on things we have done – not regurgitated cr*p from another source *cough* most publications *cough*. So bear with us! This project will take some time to grow, and will take a fair bit of money. But we're determined to make it the single best source of information about traveling on the internet.